Originally released as part of the Living Books series. Everything you tap moves and animates with sounds...
A classic Little Critter book! Mercer Mayer's Little Critter spends the day at the beach with his grandma in this fully animated, funny and heartwarming book. Celebrating the special bond between a grandparent and grandchild.

originally published as Living Books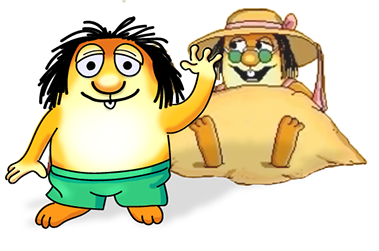 LANGUAGES: French, German, Spanish and UK English language options are available for many apps. Foreign language versions have the appropriate language included, along with additional languages, when available.
CLICK HERE for details of which language options are available.
COMING SOON: Brazilian Portuguese and Windows 7/8/10 platform Apps.
(click here to be notified)